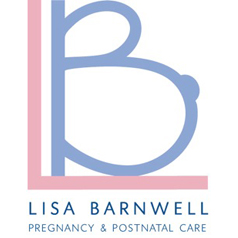 020 7751 4170 or 07968 782 657

Visit Website
Request Information
Are you feeling great, full of energy, confident and ready for your new life?
Lisa Barnwell has become one of London's best-loved pregnancy massage and prenatal massage therapists, and the insider go-to person for celebrities and women who want the best for them and their unborn baby.
"Giving you and your baby so much more than just a great pregnancy massage!"
With over 12 years maternity experience and the Founder of Me & My Baby Therapy Clinic, Lisa's bespoke range of home pregnancy massage, maternity and new mother reflexology treatments combine physical support with tried-and-tested advice to calm and soothe your tired pregnancy mind and body - so you can embrace motherhood and feel strong, confident and ready for your little one's arrival and the early days and weeks of becoming a parent.
"I believe having a baby is one of the most rewarding, yet physically and emotionally challenging life changes that you and your body will go through. Parenting aside, conceiving and carrying a baby to term is not always straightforward or easy. Having supported over 2000 women along their pregnancy journeys, I have learnt that when you feel nurtured and cared for yourself, the process is far more manageable and enjoyable – and Dads benefit too!
I have created therapeutic treatments, which are a unique combination of aromatherapy, reflexology, acupressure and deep tissue massage techniques to provide you with the best expert care for your physical and emotional wellbeing. I am passionate about helping you make the physical and emotional transition to motherhood as easily as possible.
After birth, my personal home services and postnatal packages help you to continue making time for your wellbeing too, so both you and your baby thrive."
Trusted and chosen by Chelsea & Westminster Hospital, Lisa offers expert home pregnancy massage & early postnatal treatments for you:
when trying to conceive
from conception throughout all trimesters
after your baby is born
Learn how to be correctly positioned in your own home for maximum comfort and receive relief from many pregnancy related issues such as:-
Morning sickess
Back pain
Frozen shoulders
Migraines
High blood pressure
Pre labour anxiety & fatigue
Post natal anxiety & fatigue
"London's Top Aromatherapists. In safe hands: Lisa Barnwell"
Evening Standard
"Thank you so much"
James Corden
"Lisa was my hero during my pregnancy. I would recommend her to anyone. The best massage I've ever had."
Editor, The Resident
"Thank you so much for the truly amazing treatment."
Sophie Forte, Beauty Director, Red Magazine