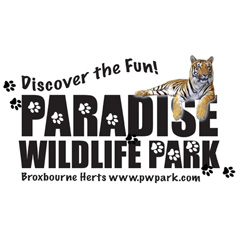 White Stubbs Lane, Broxbourne, Hertfordshire
EN10 7QA
01992 470 490

Paradise Wildlife Park in Broxbourne, Hertfordshire is a family friendly zoo. It is very compact and has lots of exciting attritions and activities for young children and toddlers.

Paradise is a fantastic place to get up close and personal with tigers, lions, monkeys, zebras, reptiles, birds and camels. What makes Paradise unique is the fact you can touch and feed many of the animals. Paradise is widely regarded as the most interactive zoo in the UK.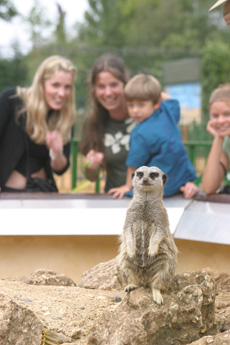 Other attractions include the Tumble Jungle indoor play area serving Starbucks Coffee, adventure playgrounds, children's rides, Paradise Lagoon paddling pool, tractor-trailer rides, Speedway Museum and for a small additional charge the Dinosaur Woodland Railway, On Safari Adventure Golf and Tiger Falls Gold Panning.

Paradise has catering outlets around the site with ample toilets. Most of the site is wheel chair accessible. They offer education and group packages, plus a range of amazing experiences where you can feed lions and tigers but these need to be booked in advance at pwpark.com.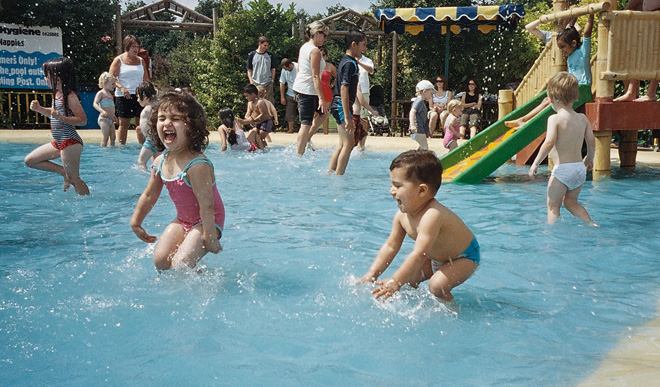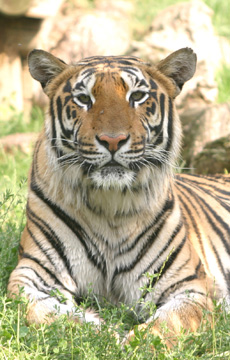 Paradise Wildlife Park is situated 20 miles north of London, just off the A10 near to junction 25 of the M25. Simply follow the brown and white tourist signs!

The Park operates a courtesy mini bus service from and to Broxbourne Station for people travelling by rail from London. When you arrive at Broxbourne ask the ticket office to phone the PWP hot line and the Park will despatch the mini bus to pick you up. It's so easy!
For further information go to pwpark.com or contact 01992 470 490.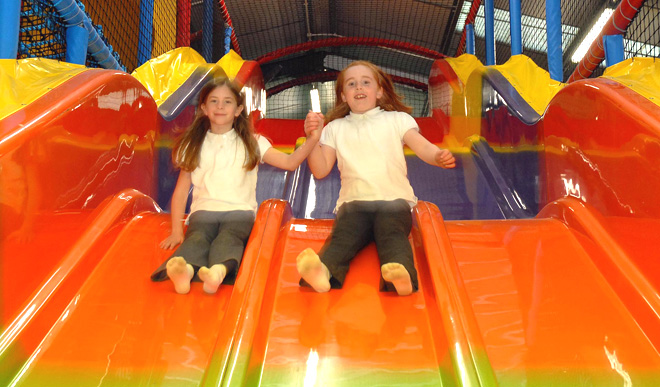 Reviews
Reviews in chronological order (Total 1 comments)
Pootle77, Hertfordshire


2 Jan 2011 4:19pm


We had rather a swift late December 2010 visit due to the freezing temperatures and rain but will definately be returning again when it's a bit warmer. As it was so cold when we visited a lot of the animals seemed to be hiding away, but we did see the otters and jaguar being fed which was great, and we got to talk to the keepers who were very knowledgeable - I guess this might not have been possible if we'd visited when it was busier. The meercats huddled around their heat lamp were cute. There seemed to be a good range of animals, from goats and chinchillas to lions and camels! There was really useful information about all the animals on their cages, but not so much that it fried your brain, and also pictures on some of the cages showing you how to sign the animals name, which I thought was a lovely idea. Generally very accessible, although some of the viewing areas couldn't be reached with a buggy. Lots of parking and work in progress to provide a group booking centre and fast entry lane for season ticket holders. Loads of rides and kiosks which weren't operational when we went in December, an indoor play area and an outdoor adventure playground. When we go back I'll take a picnic and I can imagine the children running of a lot of steam here after lunch! One thing I didn't like was the display cases near a lot of the cages which showcased what you could buy in the gift shop. I really felt this was only adding to 'pester power' and was unnecessary. Overall, definately worth a visit, but perhaps when it's a bit warmer!
Quick Links:
My Area:
Aeroplanes and Boats
,
Aquariums
,
Art Centres and Galleries
,
Baby Shows
,
Castles
,
Children Farm
,
Childrens Theatre
,
Cinemas
,
Cookery
,
Family Restaurant
,
House and Garden
,
Ice Rinks
,
Museums
,
Nature Reserves
,
Outings
,
Parks and Gardens
,
Steam Train
,
Theme Parks
,
Zoos