3-5
Good Advice
Easy2name labels for nursery and school
A fast, efficient name tags service that will get you sorted so you never lose a coat or sock again!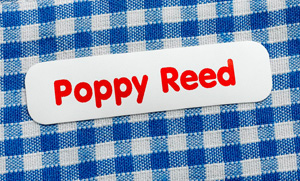 Once your children are going to nursery or school, you enter the mysterious world of lost cardigans and stray water bottles. Just as our parents before us had to spend nights sewing on labels, there comes a time when we have to order name tags! There are many naming companies around, but Easy2name offer a smart range of different kinds of labels that really show they know what the pre-school term rush means for mums and dads.
Sew-on labels
The conventional woven name tags come in a wide range of styles and colours – you tell them what name you want, in what colour and type style (from simple to flowery lettering to suit all tastes), and they send you a carefully packed roll of labels to keep you in tags for many school years to come. What we really like about their sew-on tags is that although you can get simple white fabric labels, you can also get coloured labels or even ones with little symbols next to a name or with two-lined text.
eg
Blue Class
Daniel Smith
Choose from all kinds of symbols like teddies, bugs or even a sewing machine, if you make your own clothes and want to tag them with your own 'designer' label!
Iron-on labels
If you really can't face a session with the needle and thread, iron-on labels are really handy. Unlike iron-on labels in years gone by, this brand's labels will withstand many washes. If your child has dark clothes and you don't want the labels to stand out, you can get the iron-on permanent transfers, so that only the name is visible against say, dark socks.
Labels for lunchboxes and toys
Easy2name also make waterproof stickers for labeling shoes, lunchboxes and equipment. The stickers will survive the dishwasher, steriliser and microwave, and come in bright colours or with a choice of 'Fab and Funky' designs. What we really like is that these labels can come with optional symbols in their 'allergy range' – so you can have a 'no nuts' symbol next to your child's name, for example.
Other clever ideas
Easy2name also make personalised shoe bags and bag tags. (Their 'Off to School' set is great value as it includes stickers, iron on labels, a shoe bag and bag tag.) They also make two no-iron/no-sew options. 'Stickeasy' clothing labels can be attached to a garment's care label and will withstand the washer. There are also Easytags – laser-etched buttons that attach to all garments with a special gadget in seconds.
You can even label your kids with Easy2name wristbands which are ideal for days out. You write your contact details on the inside of the band, remove the closure tab and then wrap it around your child's wrist.
Delivery
Most of the Easy2name range will be made and sent out within 48 hours, however the woven tags do take longer. They ask you to allow 21 days maximum delivery time, but they expect your delivery to arrive usually within 14 days (and actually, in our experience they have arrived much more quickly than this).

For more information call 01635 298 326 or visit www.easy2name.com.
Related Forum Topics
Forums: 3-5yrs
Have Your Say
Be the first person to comment on this article, just post a comment below.