3-5
Childcare
The Launch of My Chef - Chefs in Your Home from Greycoat Lumleys
Greycoat Lumleys launch their new My Chef home chef service on October 3rd.
Greycoat Lumleys had a fabulous evening at the Wolf and Badger Gallery in the heart of Mayfair, to launch their new My Chef service.
There was a good press and media attendance, as well as plenty of clients, associates and friends joining the fun. Of course, they had their amazing Chefs and Cooks on hand to talk about the way My Chef will work. My Chef is the ideal, new way to dine at home, aimed at food lovers who love to entertain, but who don't want to cook.
Guests at the launch enjoyed delicious canapés and drinks and the opportunity to view the work of three inspirational young artists, Alex Chamberlin, Mel Piagesti and Stacey Allan (aka Poppy Locke) which added another dimension to the evening's entertainment.

If you are interested in experiencing high end dining in the comfort of your own home, contact My Chef on 020 7976 6000 or visit www.mychefonline.co.uk.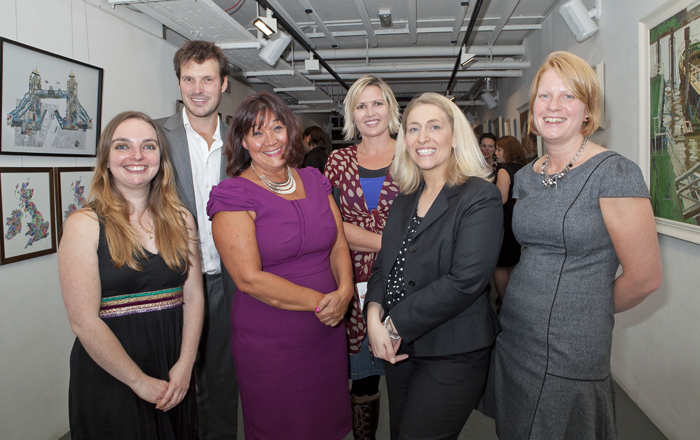 Related Forum Topics
Forums: 3-5yrs
Have Your Say
Be the first person to comment on this article, just post a comment below.