Pregnancy
Good Advice
Lactose-free and creamy? Yes please!
Lactose free range now offers creamy alternative to soya products for those with lactose intolerance.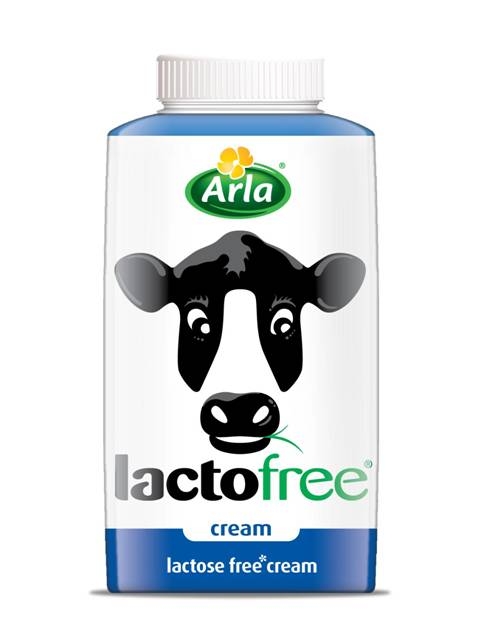 So here's some good news for any mums who are avoiding dairy because they are lactose intolerant. Lactofree, a range of lactose-free dairy products, has now introduced Lactofree cream, adding to the current range of milk, hard and soft cheeses, fruit yogurts. Rejoice lactose dodgers, delicious deserts are back on the menu!
Lactose intolerance is extremely common, with up to 1 in 7 people in the UK suffering from some kind of negative symptom as a result of consuming lactose. Sufferers fail to produce enough of the enzyme used to cope with lactose in the gut and it can cause bloating, stomach cramps and in some cases heavy physical sickness.
But milk, cheese and yogurt are all excellent sources of the calcium needed by nursing or expectant mothers to help ensure a healthy birth and development for your baby. However millions of women in the UK avoid dairy products due to the unpleasant symptoms they experience when eating them. The Lactofree range is a great way to get dairy, complete with all the nutritional benefits it provides for you and your newborn, back in your diet.
The full range of Lactofree products are available in ASDA and Sainsbury's stores nationwide.
For more information and recipe ideas head to www.lactofree.co.uk.
Do you like these products? Is getting enough calcium when pregnant a struggle? Let us know on the comments below.
If you think your baby may have a lactose intolerance there are specialised powdered baby milks which may help (see here).
Related Articles
The Pudding Club Maternity Hire
Buyer's guide to feeding bottles
Business profile: Sally Robertson – Organic at Heart
New Technology for an App-ier Pregnancy
5 of the best… Pregnancy and Parenting guidebooks
Making Childbirth safer...Chelsea and Westminster Hospital
Maybe Baby - New Fertility Tester
Shiva Rea's new mother and baby yoga DVD
Related Products
Weleda, Stretch Mark Massage Oil
Have Your Say
Be the first person to comment on this article, just post a comment below.