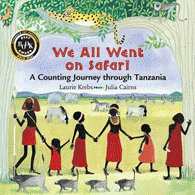 07885 513 942

Visit Website
Request Information
Explore. Imagine. Create. Connect. Give Back. That's what Barefoot Books is all about. It's exploring other cultures, our planet, ourselves; making time for make-believe; letting imaginations run wild and free; using the power of stories to nourish the creative spark in everyone, strengthening connections with family, the global community, and the earth.
View and purchase online, plus see latest offers from the full range of Barefoot Books.
Host a Home Party and receive free books of your choice.
Raise Funds through book fairs, catalogue events, parties, online events, reading incentives, stalls.
Become an Ambassador and earn while 'living Barefoot'!
For more information, or to sign up to my e-newsletter, please contact me.