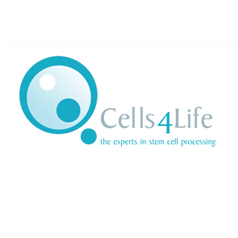 01444 873950

Visit Website
Request Information
Storing your baby's stem cells is a unique opportunity to use nature's own building blocks to treat a variety of conditions, both now and in the future.
Cells4Life stores more UK stem cell samples than any other private bank and offers the most comprehensive service available. Their platinum service stores 100% of every cell and cell type, while they are the most experienced bank in handling whole cord blood and give you more opportunities for treatment.
Reviews
Be the first person to review this local listing, just add a review below.
Quick Links:
My Area:
Antenatal Classes
,
Baby Scans
,
Body Painters
,
Cord Blood Collection
,
Doula
,
Gynaecologist
,
Hypnobirthing
,
Independent Midwives
,
Maternity Hospital
,
Obstetricians
,
Postnatal Care
,
Pregnancy Cream
,
Pregnancy Essentials
,
Pregnancy Exercise
,
Pregnancy Massage
,
Pregnancy Photography
,
Pregnancy Yoga
,
Private Clinics
,
Private Maternity Hospital
,
TENS
,
Twins Multiples
,
Water Birth
,
Yoga Classes