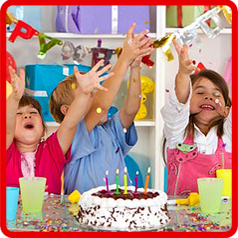 31 Clarendon Drive, Putney, London
SW15 1AW
020 8785 0415

Partymagicbox is an established online party supplies business supplying nationwide. We offer a range of traditional to film and character party themes which are popular with children.
We also have a good range of party balloons banners party bags and fillers to party favours.
We are offering a 10% discount to baby directory shoppers . Offer code bd12 to use at the checkout.
Reviews
Be the first person to review this local listing, just add a review below.