3-5
Shopping
The Smocka for little explorers
Ocky Olly introduces the Smocka designed for young children to wear while they explore.
Little explorers love to forage, discover and bring back all sorts of treasures. Often they can't carry everything home. The Smocka by Ocky Olly will give your child the freedom to go out and about and learn about their surroundings.
The mum behind the Smocka, Marilu Wren, was Inspired by her own 3-year-old daughter, who would come home with soggy pockets full of her findings. Marilu wanted to create a child friendly version of the smock. She was aware that there was a lack of children's clothing that allowed them to thrive outdoors, which she strongly believes is important for developing self-esteem and independence in small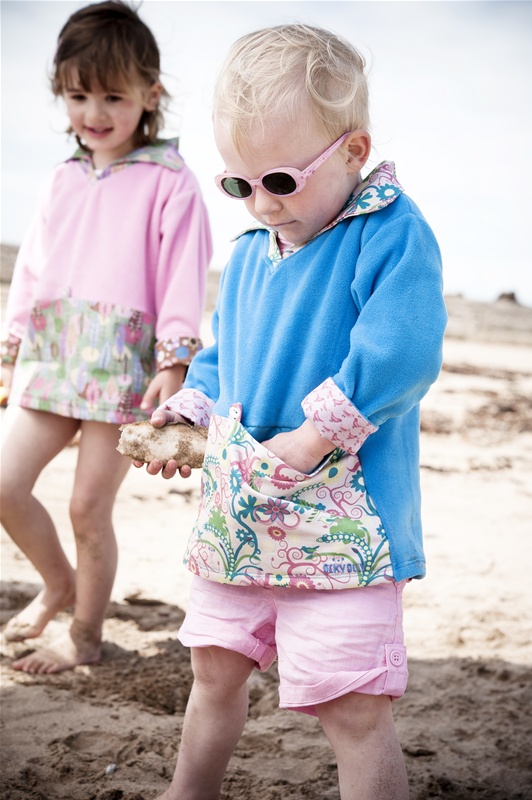 children.
The Smocka currently comes in 4 styles, 2 for boys and 2 for girls. They are made of quality anti-pill fleece material and the pockets are waterproof. Each style was inspired by American quilting which gives it a retro look and features a stimulating design; on 'Find the Monkey', kids can look for the monkey hidden in the design. They can also be folded into a pillow for use in the car at the end of a long day.
Ocky Olly sells the Smocka in independent stores around the country. It cost £35 and The Baby Directory members can get 20% off the Smocka until 10th August 2012 when they enter the code BeachBaby at the checkout.
Related Products
Have Your Say
Be the first person to comment on this article, just post a comment below.